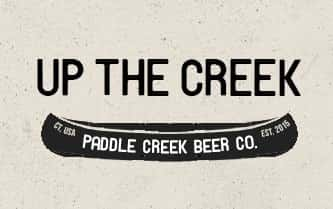 Paddle Creek Beer Company | Opening this Fall in East Hartford Connecticut
Paddle Creek Beer Company | Opening this Fall in East Hartford Connecticut
For those that have tried PCBC beer over the past few years and supported us with positive and honest feedback, we have some exciting news to share! Paddle Creek Beer Company is setting up shop in East Hartford in a 1700 SF facility which will be comprised of a 900 SF brew space and an 800 SF Taproom. We have purchased a 7BBL system with a cellar capacity of 1,750 barrels of beer per year and hope to have it installed by the end of the summer and open for business in the fall of 2019.
We will start off with the release of fan favorite offerings Citranade, Lawn Racer, Hop Mower, and Pappa's Got A Brand New Stout along with an experimental series called the "The Thing", which we will use to drive the creation of new beers via direct collaboration and input from our taproom customers and community. In addition to these beers, we will also release our seasonal beer offerings of Silence of The Pumpkin, and Red Maple Tap amongst other beers previously produced or virtually created.
We hope that you are as excited as we are and join us on this exciting adventure ahead of us. Some early pictures from the renovation of this 100 year old building that soon will house our taproom are included below to help you envision the rustic and inviting space we plan to create. We will update you all with progress of the space as we add local reclaimed barn wood and other accents to the space.
Cheers,
PCBC Crew